Ask any bus driver, transporting students is a tough job.  Managing student information, routes and bus stops needs to be simple.  Which is where BusPro comes in – the first Student Transportation Information System built from the ground up online.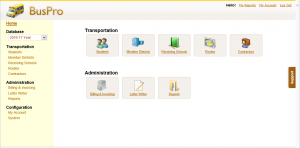 What makes BusPro superior than the numerous software applications out there?
Completely web based
Easy to Use
Easy to Manage
Easy to Maintain
Want to know more about BusPro?

BusPro can scale from single district transportation departments to educational services agencies. Contact us today if you would like a demonstration or are interested in pricing.
Web Based
Many products require software installs, costly server, IT staff to maintain, or off-site hosted requiring confusing setup and difficult to access.  Making a product completely web based means you can do everything you want from anywhere.  Generate reports, map student routes, find the closest bus stop, and create invoices all with ease.  All within one platform.  All from the convenience from anywhere in the world with an internet connection.  Use your computer, laptop or iPad and access the same information across all devices – just by logging in to your site portal.  We host everything so there's no setup on your end.
Easy to Use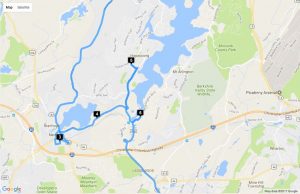 We've spent years working with a transportation agency that works with over 100 districts and transports 10,000 students daily.  We made sure to build a workflow that can expand to work with a team of transportation personnel, yet remain simple enough for a single transportation coordinator to use for a single district that manages it's own bus fleet.  BusPro can handle an unlimited number of students on an unlimited number of routes.  Plus with the baked in integration of Google Maps lets us offer a complete mapping and direction system that is continuously updated automatically, and have access to Google Street View to help you visualize bus stops.
Easy to Manage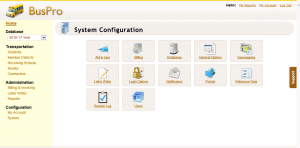 We've taken a substantial amount of time to make BusPro configurable to your needs.  BusPro has been designed from the start with making all of the features of the system optional.  This lets you customize BusPro to meet your needs, your workflow, and yet remain simple to use.  Customize menu options to meet your district's reporting requirements, build letters to generate for your parents, and change how you want invoices to calculate what you are owed based on their transportation calendar or by a pre-set number of days per month.
Easy to Maintain
Imagine a piece of software you never need to update, has it's bugs fixed and introduces new features continuously without any intervention on your part to receive these updates?  Imagine these updates come free of charge for the life of your subscription.  That's yet another advantage to the web based BusPro.  Just open your favorite browser and you will be presented with the most up-to-date version of BusPro without needing to do anything.
Easy to Purchase
We want to make purchasing our software as simple as possible.  Our software requires an annual subscription based on the type of organization you are (ESC, CoOp, or LEA) and the number of routes you serve. We do not restrict or charge more if you need to route in a different county, and we avoid costly map updates by utilizing Google Maps' powerful mapping back-end.  We don't nickel and dime for each new little feature, and powerful modules are include at no extra cost, like Online Bus Stop Registration.
Learn More
Have questions?  Looking for more information?  Interested in a demo?  Contact us today at sales@dptechsolutions.com.